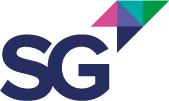 Address:
City Link Central
145 Helen Street
Glasgow
G51 3HD
Tel:

0141 425 2300

Website: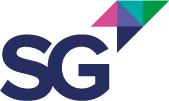 We are SG, 50+ years of expertise and commitment to our customers.
As the UK's largest graphics group strong, clear, visual communication is our business. Expertise,experience and commitment are reflected at every stage of the production process.
Our goal is to provide professional, streamlined visual solutions for all your communication executions. We bring technical knowledge, innovative thinking and a dynamic approach to every project. Our skills ensure that your ideas are brought to life and delivered with maximum impact – because that's what we do. With sites throughout the UK we have the scope and the infrastructure to develop produce, deliver and install your visual projects. Dedicated account managers focus on the smallest details to ensure your work makes the biggest impact.
From our 5 offices our installation crews offer clients national coverage for campaign roll out's and multiples site installations.
We are SG.
Service Graphics Ltd rebranded in 2017 to SG. We have sector specific teams & services SG Events, SG Exhibition, SG Install, SG Museums, SG Luxury Brands, SG Signage, SG Sport and SG Property.